NEXT GENERATION

 PHOTO DESIGN SOFTWARE
FUNDY DESIGNER WITH PATENT PENDING DROP ZONE™ TECHNOLOGY

PHOTO © FRED MARCUS STUDIO
ALL OF OUR PRODUCTS
NOW UNDER ONE HOOD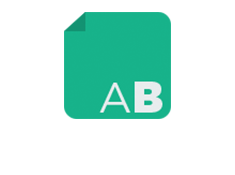 Revolutionize your album design workflow and design like a pro.
Bring the fun back into blogging and storytelling. Blog Collages in seconds.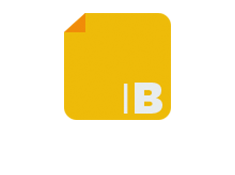 Professional watermarking and branding for the web, with one click Facebook posting.

Fundy Software
A design leader in the professional photographic community since 2008, Fundy Software is behind you every step of the way. Working to bring you software that is revolutionary in its functionality and ease of use, learn how Andrew Funderburg, CEO of Fundy Software started the company.

WHAT PEOPLE ARE SAYING…
WHEN ASKED ABOUT ALBUM BUILDER V6
"I COULDN'T HAVE WON FIRST PLACE IN THE WPPI BEST ALBUM CATEGORY WITHOUT THE TOOLS AND SIMPLICITY OF FUNDY SOFTWARE. THANK YOU!"
- Alex Albojer
WE DIDN'T WANT TO BUILD THE BEST ALBUM DESIGN SOFTWARE, WE WANTED TO CHANGE PHOTO DESIGN FOREVER.
- Andrew Funderburg, CEO of Fundy Software
THIS NEW VERSION OF FUNDY ALBUM BUILDER IS ONE OF THE MOST IMPORTANT TOOLS IN MY STUDIO.
- Cliff Mautner
ALBUM BUILDER V6 WILL HAVE THE SAME IMPACT ON OUR BUSINESS AS THE MOVE TO DIGITAL DID. IT'S REVOLUTIONARY.
- Jim Garner
CRAZY FAST, SUPER SIMPLE, AND PERFECTLY INTUITIVE. I CAN SAY WITH GREAT JOY THAT MY SEARCH IS OVER. ALBUM BUILDER IS WHAT I'VE ALWAYS BEEN LOOKING FOR!
- Susan Stripling
ABSOLUTELY RIDICULOUS, HOW MUCH FASTER, BETTER, AND WAAY MORE FUN THIS PROGRAM MAKES ALBUM DESIGN. I ALREADY CAN'T IMAGINE GOING BACK TO ANYTHING LESS THAN THIS - OR WHY ANYBODY ELSE WOULD WANT TO, EITHER.
- Tamara Lackey
ONE OF MY FAVORITE FEATURES SO FAR IS THE LAYOUT MODE WHERE YOU HAVE 12 DIFFERENT PAGE LAYOUTS TO CHOOSE FROM!
- Frank Salas
ONE OF THE BEST TOOLS IN MY ARSENAL! ALBUM DESIGN IS A BREEZE! MINDBLOWING.
- Hiram Trillo