Leave it to Ikea to give photographers cheap options to hang backdrops in their studios. On a recent trip to Ikea I was looking for a cheap way to both hang my backdrops and give me the ability to slide backdrops in and out for quick changes during shoots. Ikea gave me just that with their cheap curtain wires. Their Dignitet wire rigging is just 12.99 and just a few bucks more for a pack of clips to click the backdrops on.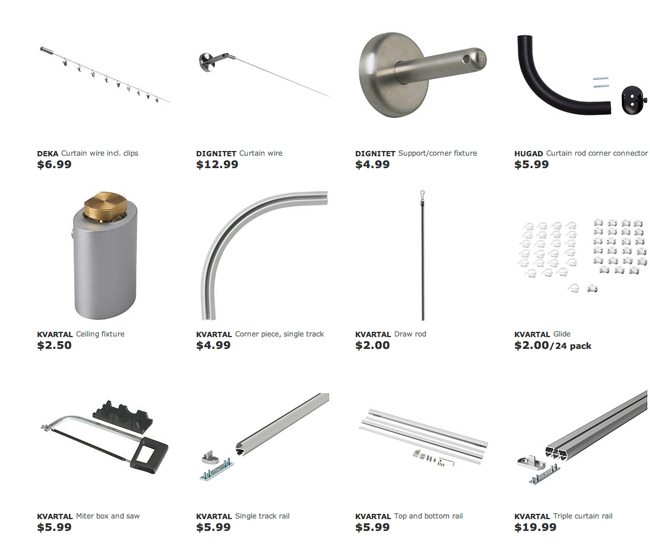 Installation was fairly easy. The wire rigging comes with two brackets. You'll want to use some pretty heavy-duty dry wall mounts. I used these. After mounting the brackets, you stretch the wire as tight as you can by hand, then use the supplied rigging to tighten the wire manually as tight as you can.
The result is an easy-to-use backdrop system.
If you are planning on attaching more than 4-5 backdrops to the system, I would recommend using the Kvartal rail system. You'll end up spending about 3 times the money, but it will hold pretty much anything you can attach to it. 
Watch the Video