NEXT GENERATION DESIGN SOFTWARE
FUNDY DESIGNER WITH ALBUM BUILDER v6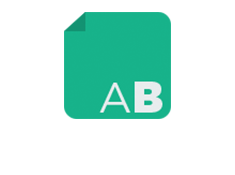 JOIN OUR DESIGN ECOSYSTEM
Album Builder is just one part of the Fundy Software design ecosystem. Within one program, Fundy Designer, you'll be able to design your albums, brand your images, create web collages and design wall art. And with Fundy Direct, you'll be able to order all of these designs, with one click. Saving you time and increasing your sales.

POSSIBLE DESIGN COMBINATIONS

WHAT OTHERS ARE SAYING…
WHEN ASKED ABOUT ALBUM BUILDER V6
THIS NEW VERSION OF FUNDY ALBUM BUILDER IS ONE OF THE MOST IMPORTANT TOOLS IN MY STUDIO.
- Cliff Mautner
ALBUM BUILDER V6 WILL HAVE THE SAME IMPACT ON OUR BUSINESS AS THE MOVE TO DIGITAL DID. IT'S REVOLUTIONARY.
- Jim Garner
CRAZY FAST, SUPER SIMPLE, AND PERFECTLY INTUITIVE. I CAN SAY WITH GREAT JOY THAT MY SEARCH IS OVER. ALBUM BUILDER IS WHAT I'VE ALWAYS BEEN LOOKING FOR!
- Susan Stripling
ABSOLUTELY RIDICULOUS, HOW MUCH FASTER, BETTER, AND WAAY MORE FUN THIS PROGRAM MAKES ALBUM DESIGN. I ALREADY CAN'T IMAGINE GOING BACK TO ANYTHING LESS THAN THIS - OR WHY ANYBODY ELSE WOULD WANT TO, EITHER.
- Tamara Lackey
ONE OF MY FAVORITE FEATURES SO FAR IS THE LAYOUT MODE WHERE YOU HAVE 12 DIFFERENT PAGE LAYOUTS TO CHOOSE FROM!
- Frank Salas
ONE OF THE BEST TOOLS IN MY ARSENAL! ALBUM DESIGN IS A BREEZE! MINDBLOWING.
- Hiram Trillo
ALBUM BUILDER MAKES IT SIMPLE